The Company
Lawren.io's legal tech solution will get any law firm ahead in a fast-changing legal environment. The company provides companies and law firms smart and easy ways to unburden their legal department, save a lot of time, automate repetitive daily tasks, increase expert time and increase compliance.
The Challenge
A lot of legal tech start-ups try to disrupt the legal industry and sideline lawyers.
From Lawra's point of view, answers from a virtual lawyer or contracts that can be generated automatically without professional review are not the way to go. Their intention isn't to replace lawyers, nor to make client relations impersonal or cut all human contact.
Chatbots.expert was there to meet their expectations with an expert solution.
Chatbots.expert intended to develop SaaS-based ChatBot service for legal solutions. The purpose of this service was to provide a platform via the lawyer's website for customers seeking solutions to their legal problems and lawyers to help their customers with their problems through easy to use chat service.
The Solution
Website Chatbot Assistant


Our smart chatbot will help clarify your client's legal problem and throw light upon your working method.

Contract Chatbot


Let your customer interact with our contract bot. Lawren.io will automatically generate your contract, so you can focus on the review and lawyer-specific changes.

Smart Legal Search Engine [ML Legal Search Engine]


Get legal results automatically (both internal and external sources) based on your customer's legal issue.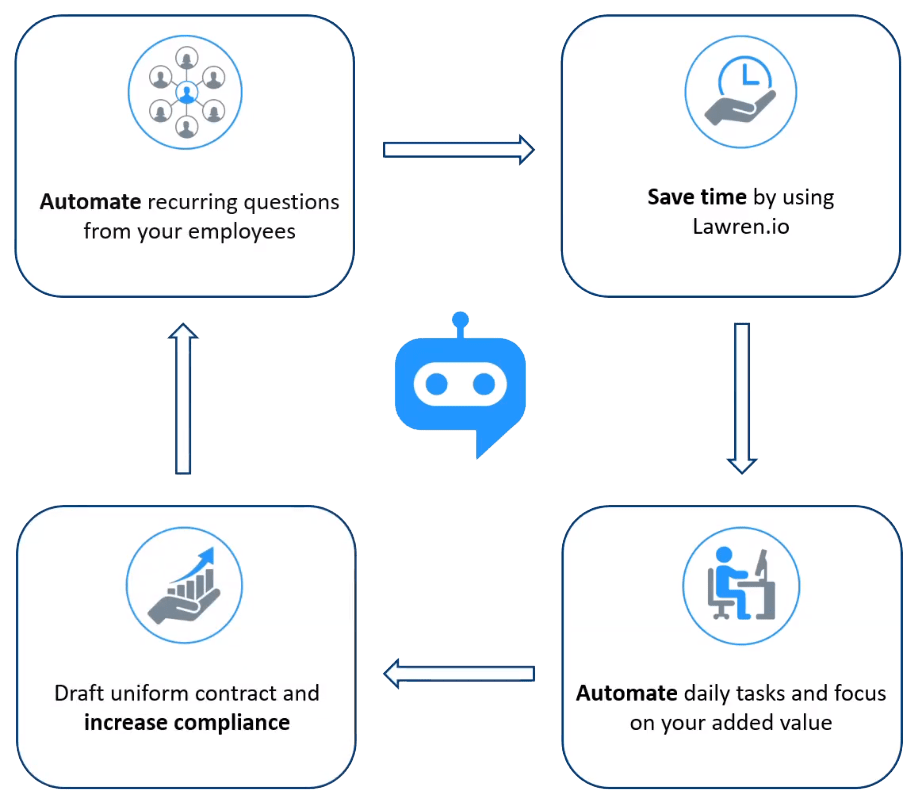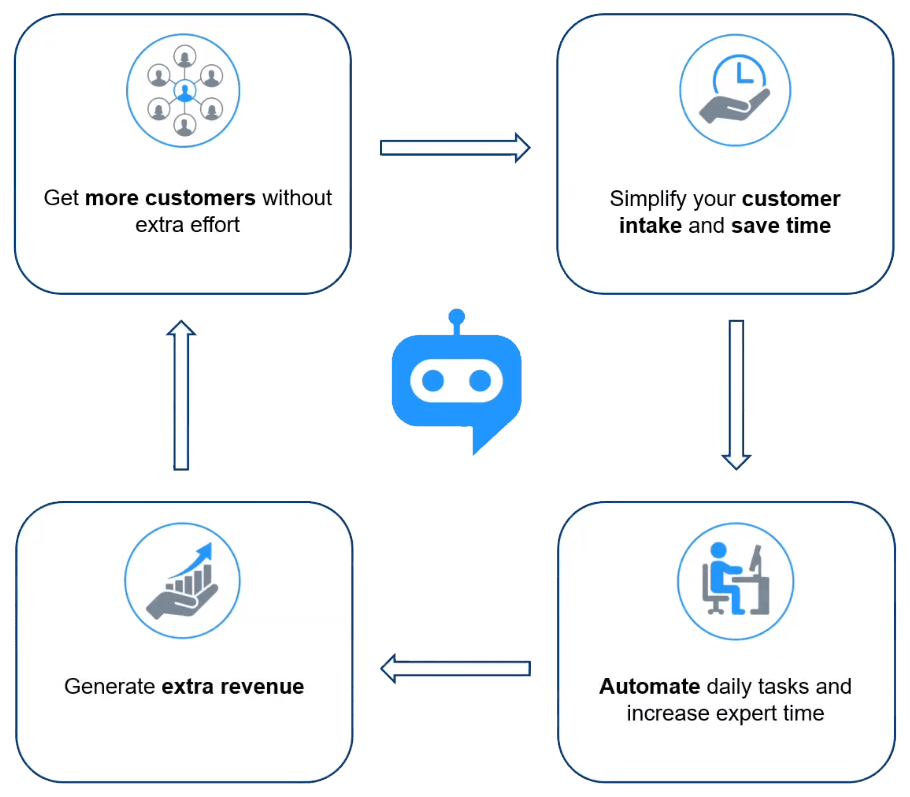 Results
For Lawren, we've created an integrated solution with mutual benefits for the company so for its clients.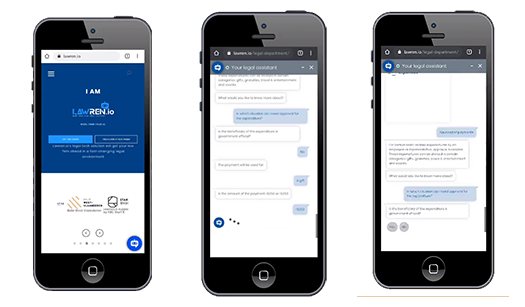 How our integrated solution looks like, step by step:
A customer interacts with the personalized chatbot on your website.
When the customer has a legal issue, Lawren.io will send you a memo. Our smart algorithm provides you with relevant public and private sources allowing you to be prepared for a first meeting.
Use Lawren.io's Intelligent Search Engine: annotate search results and save them under personalized tags.
Send a link to the contract bot and automate the conversation you would have regarding the contract. Review the agreement and done!
Lawren is a modularly offered SaaS platform, customers can choose their own features. Therefore, everything needs to work integrated, but it should be possible to disconnect everything.
If you want a smart chatbot for your startup – contact us!